Examples of our Timber Frame Barn Kits
All are flexible in size as well as function.
Our Barns include a Heavy Timber Frame with Authentic Wood Pegged Joinery, straight or curved corner braces, nailers for vertical siding and window and door framing. If you would like to have it insulated for a Barn Style Home, SIP Panels are easily applied.
We also supply 1x pine shiplap boards for the floors, walls, doors and roof.
The Yarmouth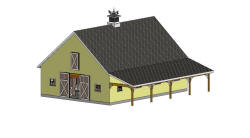 36′ x 48′ w/42in. Kneewall
The New Englander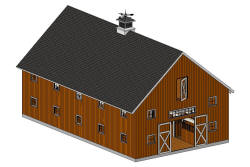 36′ x 60′ 2-Story
The Lancaster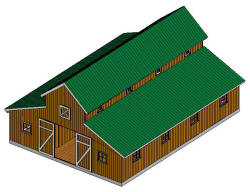 36′ x 48′ Gull Wing
The Wolfeboro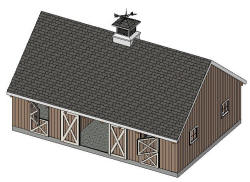 24′ x 36′ Barn
The Amsterdam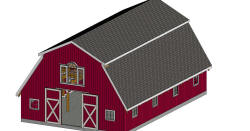 32′ x 48′ Dutch Colonial